CBS NEWS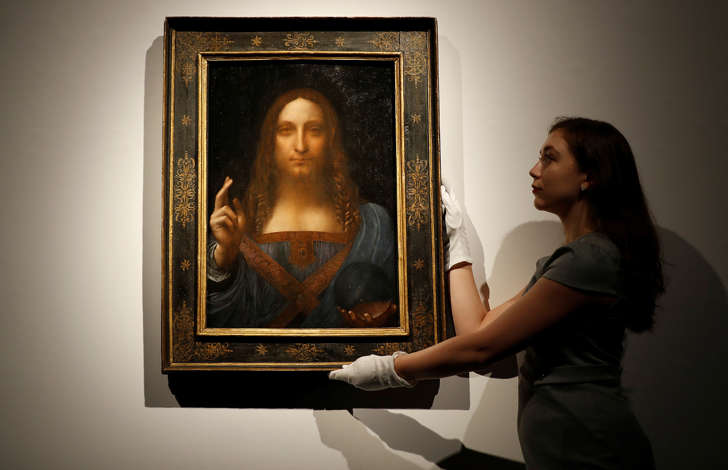 ---
CAPE TOWN – A 500-year-old da Vinci painting once belonged to a king who died on the chopping block.
On Wednesday, it fetched a king's ransom — on the auction block. It sold for $450 million (AU$592 million) late Wednesday, which included the buyer's premium.
Christie's tweeted that it set a world auction record for any work of art sold at auction.
Six years ago, art collector Robert Simon made a discovery that would rock the art world. He bought and restored what he thought was a merely a copy of Renaissance master Leonardo da Vinci's long lost work, the "Salvator Mundi." He got it at a bargain, for $10,000.
"My hope was that this could be an interesting version or copy by a student of Leonardo …," Simon told CBS News, "… not by the master himself."
But turns out, it was a bona fide da Vinci — one of only 15 the artist had ever created. Wednesday evening at Christie's, it was expected to go for at least $100 million — but finally went well beyond that as bids poured in.
Simon was originally skeptical, because of the thick layers of paint covering cracks and chips in the work.
"When I realized what it was, I was frightened," Simon said. "This was such a momentous object … and there was one in my hands. Yeah, it was scary."
Da Vinci painted it in the 1500s, but since then, it's changed hands many times.
Once owned by King Charles I of England, it disappeared in 1763 for over 100 years before resurfacing in London. In 1958, it was auctioned off for about $100, dropping off the grid once again for another 50 years before Simon picked it up in the U.S.
It's a work that has a universal appeal — not only because of the work, but because of the artist.
"I view him as the greatest representative of our species," Simon said.
A masterpiece that got lost in the pages of history finally has its renaissance.
PHOTO: © REUTERS/Peter Nicholls Members of Christie's staff pose for pictures next to Leonardo da Vinci's "Salvator Mundi" painting.