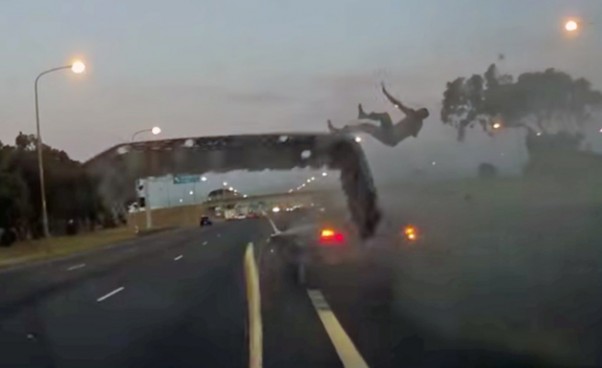 WYNBERG – An accident involving a minibus taxi and a car in Wynberg, Cape Town, has resulted in the exterior roof of a building collapsing.
The City of Cape Town confirmed that Wynberg Main Rd was closed in both directions between Rockley Rd and Langley Rd as a result of the crash. It has since been reopened.
According to reports, a VW Polo crashed into the roof pillars of a nearby building after being involved in an accident with a minibus taxi.
Initially no injuries were reported, but according to Voice of the Cape FM there are two females in the building who have sustained minor injuries.
Source: News24
PHOTO: Man flies out of vehicle in N2 road crash (video) | The Citizen