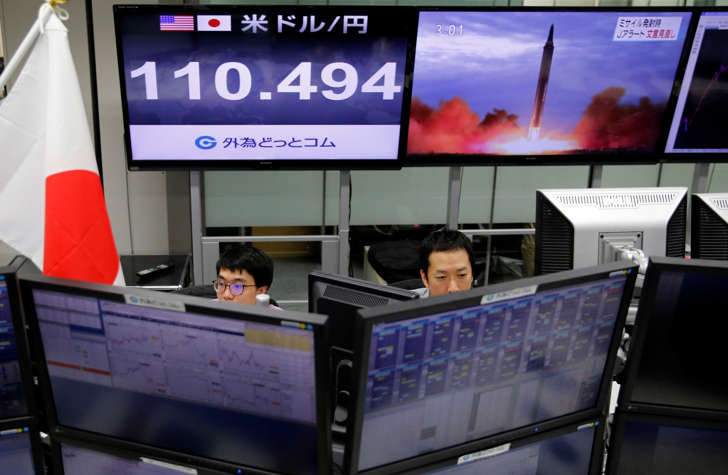 ---
SEOUL:  North Korea early on Friday fired an unidentified missile eastward from the Sunan district in its capital, Pyongyang, South Korea's military said.
The South Korean and U.S. militaries were analyzing details of the launch, the South's Office of the Joint Chiefs of Staff said.
The missile has flown over Japan, Japan's NHK television said.
South Korea's presidential Blue House has called an urgent National Security Council meeting.
The North's launch comes a day after the North threatened to sink Japan and reduce the United States to "ashes and darkness" for supporting a U.N. Security Council resolution imposing new sanctions against it for its Sept. 3 nuclear test.
The North previously launched a ballistic missile from Sunan on Aug. 29 which flew over Japan's Hokkaido island and landed in the Pacific waters.
'Zuma case used to end my career'
REUTERS 
PHOTO: © REUTERS/Toru Hanai Employees of a foreign exchange trading company work in front of monitors showing TV news on North Korea's threat (R) and the Japanese yen's exchange rate against the U.S. dollar (L) in Tokyo, Japan, September 14, 2017.