CAPE TOWN/JOHANNESBURG – A firefighter has died while battling runaway fires in the Southern Cape.
The firefighter sustained burns to 70% of his body.
This brings to five the number of fatalities as a result of the fire.
The Local Government Department's James-Brent Styan confirmed the death toll has risen.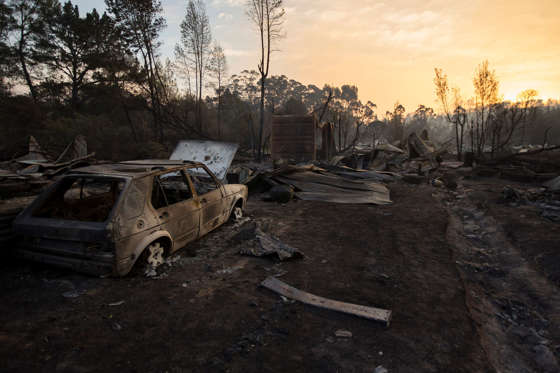 Related:Devastation in Knysna – A photo survey
"Tragically we have to confirm the death while combating the wildfire. Our thoughts are with the family."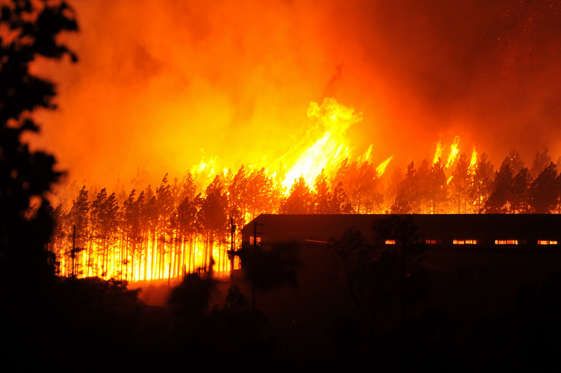 Styan says another firefighter is receiving medical attention.
"Another firefighter has burn wounds of 50%. We are thinking about these firefighters and their families. We also think of all the firefighters in the fire line."
The blaze broke out earlier this week, engulfing much of Knysna and its surrounding areas.
Up to 10,000 people have been displaced following the wildfire.
Authorities have urged evacuated residents not to return to their homes at this stage.
Meanwhile, additional firefighters have been deployed to the Plettenberg Bay area where a fire is spreading, with many being evacuated from their homes.
Working on Fire says an extra 200 firefighters will be assisting in dousing the blaze on Friday morning with additional choppers also made available.
The organisation's Trevor Abrahams says the strong winds are making firefighting efforts difficult.
"The fires can jump and change direction due to the wind."
Weather forecaster Wayne Venter says the wind will persist in these affected areas throughout the weekend.
Cold weather conditions will continue in Gauteng for the rest of the weekend.
PHOTO: © Thomas Holder/EWN A wheel barrow sits abandoned in White Location, an informal settlement in Knysna, that lost 40 shacks to the fire.