NEW YORK – Cuba Gooding Sr. has died at the age of 72. The soul singer was reportedly found dead in his silver Jaguar, slumped over the wheel, in San Fernando Valley on Thursday (20.04.17).
Police are said to have found empty alcohol bottles in the car and are suspecting he died from an overdose. CPR was attempted at the scene but it proved fruitless, TMZ reports.
Firefighters were called to the scene in the 22100 block of West Ventura Boulevard near Farralone Avenue in Woodland Hills just before 1 pm.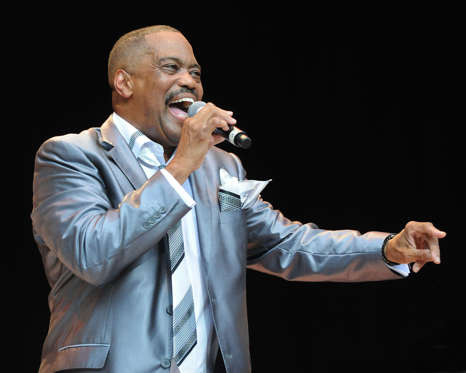 Captain Paul Vernon, Patrol C/O for LAPD's Topanga Area, wrote on Twitter: "Death Invest. Dets at Ventura n Farralone after adult man found dead in car. Cause of death 2 b determine. DONT believe it a homicide #lapd …
"Death
CUBA GOODING, SR. (APRIL 27, 1944 – APRIL 20, 2017)
Cuba Gooding Sr. – who was the father of Hollywood star Cuba Jr. – was most well known for the tracks 'Everybody Plays the Fool' and 'Just Don't Want to Be Lonely' as the lead singer of 70s soul group The Main Ingredient.
Cuba Sr. was also a dad to Omar, Tommy and April, who he had with his wife Shirley Gooding. He married Shirley in 1966 but the pair called off their marriage after eight years. However, they remarried in 1995 over 21 years after they first separated.
Cuba Gooding Sr. is survived by his wife Shirley and their four children, Cuba Jr., Omar, Tommy and April.
-Bang Showbiz
PHOTO: © Stephen Lovekin/Getty Images Cuba Gooding Sr. and actor Cuba Gooding Jr.attend the after-party of the world premiere of American Gangster at the Apollo Theater on October 19, 2007 in New York City.